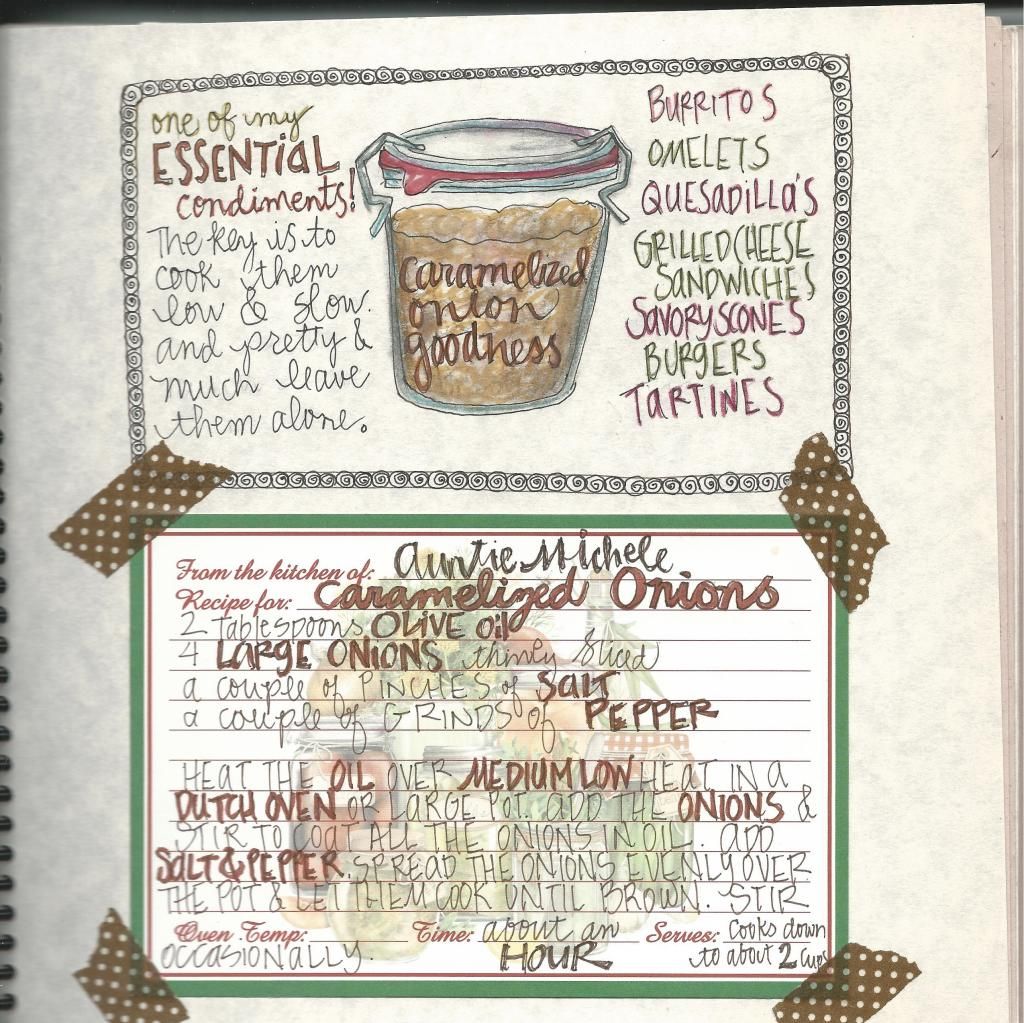 ... and
one of my favorite things

.
This is a super simple and amazingly delicious way to start a morning. I created an illustrated cookbook for my niece's bridal shower gift last year, a compilation of my little kitchen faves.
This quesadilla eventually morphed into what I call a
tacodilla
(a hybrid of
these
two
recipes) inspired by my two favorite blogs 101 cookbooks and smitten kitchen.