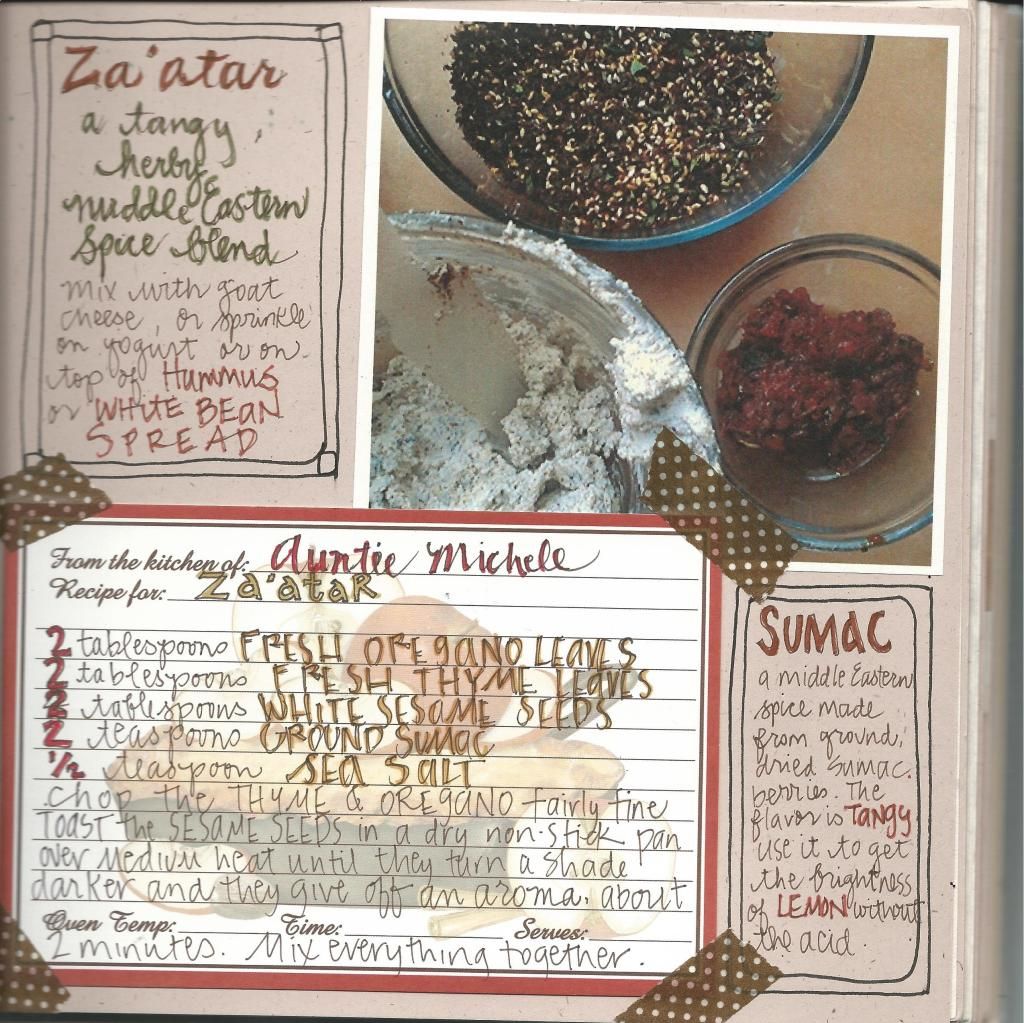 This is a page from the recipe collection I compiled for my niece's bridal shower gift this summer. The book included original art, illustrated recipes and photographs from this blog and personal family photographs. The recipes I chose to include in the collection came right out of this blog. I went back and put together selection of favorite recipes I've gone back to time and time again. I thought I'd share the artwork and revisit some faves. I've also linked back to the original blog post.
I'm a huge fan of
toast piled with stuff.
I've always got a freezer full of day old bread. I bring a loaf home from the market every couple of days. I slice it in half and double wrap each half in plastic wrap and then seal them in a freezer bag. When I want to thaw it, I wrap a half in foil and toss it in the oven. I'll either leave it in the turned off oven over night or if I need it sooner I'll crank the oven on high for a few minutes then turn it off and let the bread heat through with the residual heat for about 15-20 minutes.
Slice thickly and toast. Rub with a half of a garlic clove and top with your spread of choice.