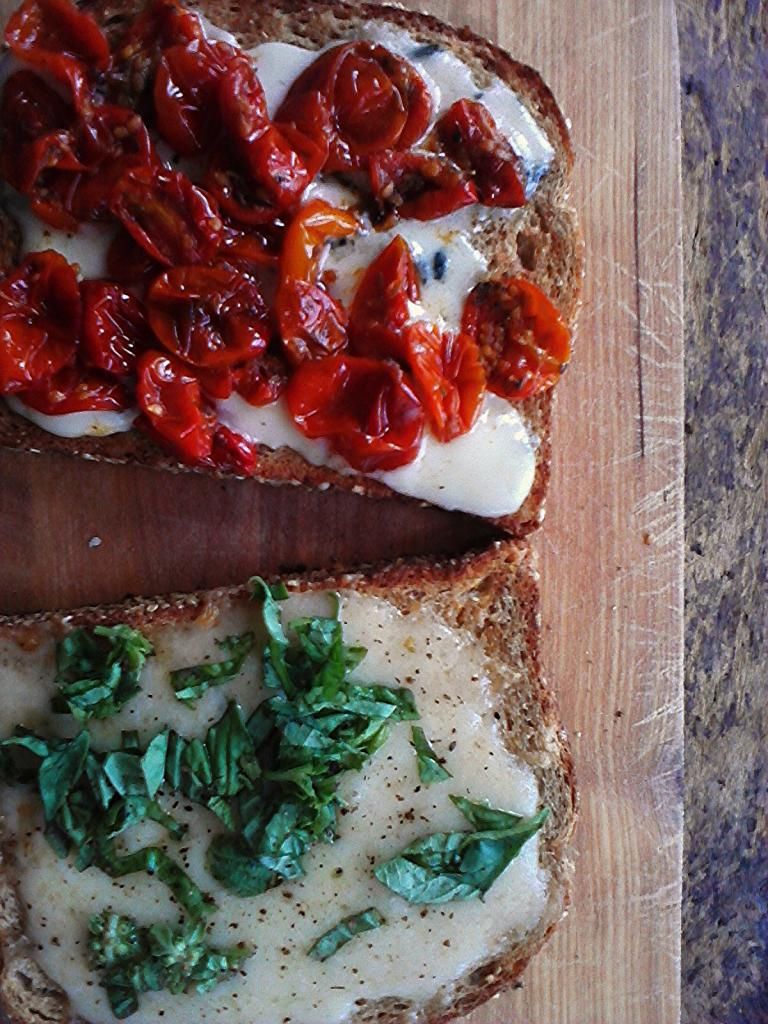 It's nice to have a leisurely morning, slowly awakening the little grey cells with a couple of pints of coffee. While sitting at my usual window table at my neighborhood cafe on a very, very warm & sunny morning, I was noodling around the blogosphere and working on the cheddar & jalepeno scone post. Suddenly I got very hungry even though I'd just eaten 2 of the afore mentioned scones with my coffee.
I decided that I needed to run home and drop off the computer and then dash up to the market and pick up some eggs and blue cheese, thinking I'd mix up a batch of blue cheese & caramelized onion scone dough before work. I was almost at the door when suddenly I was stopped in my tracks by two little words-grilled cheese.
Not so wise to go to the grocery store hungry...was my next thought...in fact, that would be down-right idiotic. Best grab a nosh first. Simply sliced bread and cheddar cheese. It'll only take a couple of minutes. At the refrigerator door, I pondered the last tiny bit of Pt. Reyes Original Blue cheese and those slow-roasted tomatoes and I was pretty darned pleased with myself. Oh and how's that basil looking? still perky green after a week. Excellent.
Ten minutes later I sat down to this: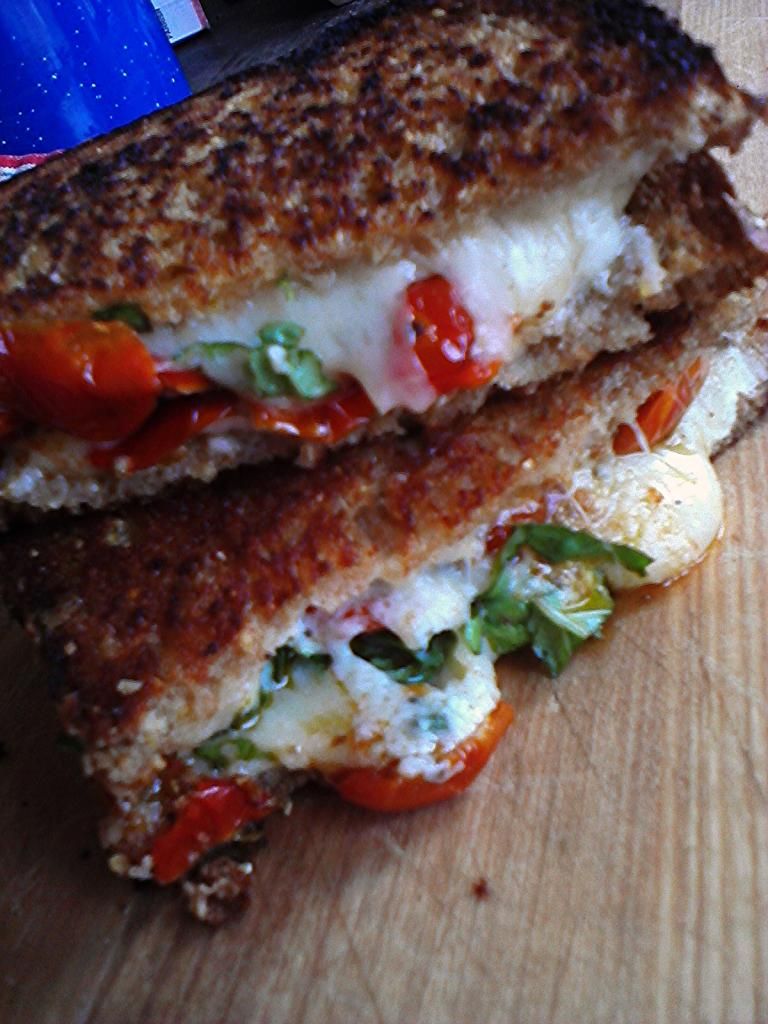 ...well that's a lie because I had to take 20 pictures of it first. Never made it to the store.