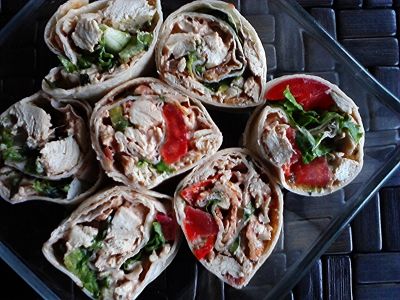 This is another one of my office lunch go-to's, a super simple make ahead using either leftover chicken or grill up a chicken breast or two. I cooked up and crumbled some bacon and mixed it with my home made mayo. I added a little adobo sauce to the mayo for some kick, that's why its pink.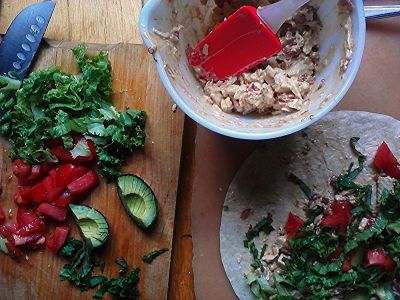 Bacon, lettuce, tomato, chicken & avocado.
A great everyday lunch wrap or you can fancy it up by slicing it into pinwheels. Tightly roll, wrap with plastic twisting the ends. Chill for at least an hour or overnight if you want to make several up on a Sunday and have one for lunch the next day. This is also a great way to use up leftover salad that's gone wilty.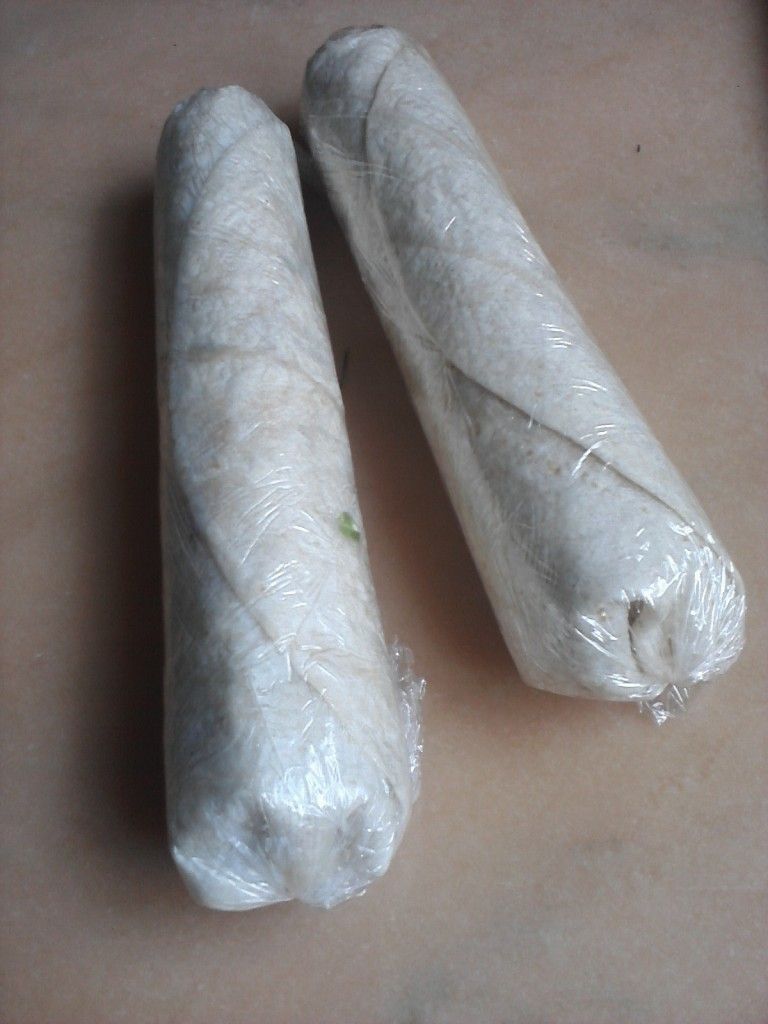 There's really no recipe for this but here are the components:
cooked chicken breast diced up
cooked bacon crumbled
mayonnaise
salt & pepper to taste
Mix everything together in a bowl and set aside.
several leaves of lettuce, stacked and tightly rolled, then sliced into a chiffonade (thin strips)
one tomato-diced
several basil leaves, stacked and tightly rolled, then sliced into a chiffonade
one avocado halved, then quartered-make a bunch of diagonal cuts to, but not through the skin, scoop the slices out of the skin with a spoon
On a large tortilla spread about a half cup of the chicken over two thirds of the tortilla. On the top third spread out just some of the mayonnaise so the tortilla will stick at the end.
Top the mix evenly with lettuce, tomato, basil and slices of avocado. Finish with a couple of turns of fresh cracked pepper.
Beginning at the filling end, tightly roll up toward the plain end, you don't need to tuck the sides in.
Tear off a sheet of plastic wrap and lay it flat on your work surface. Place your roll on the bottom edge and center it. Roll it up and then twist the ends tightly. Refrigerate for at least an hour.
Enjoy!